Shaman Class Skills
Edit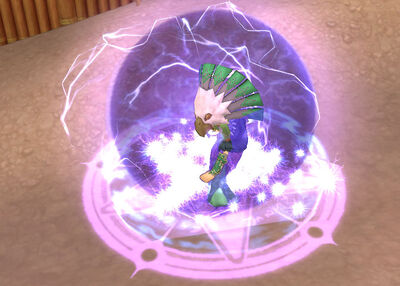 Shaman: Shamans commune with spirits of the ancients, summoning them to grant their allies with immensely powerful protection charms. A true master of shamans may even be capable of creating an artificial casing to hold the power of these spirits in a physical form, towering over a battlefield and causing immense damage to all who oppose it.
Class Skills
| | | | | | | |
| --- | --- | --- | --- | --- | --- | --- |
| Icon | Name | Lv | Type | Weapon | Cast Time | Description |
Skill Info
Edit
Natural Punishment
According to the early skill tree (right)

the abilities and level requirments of Drops of Heaven and Earth Energy are reversed
Shaman's skill are very simalir to other RPG's class, "Druid":
Shaman's early skill tree
Shaman is the only healer character than can summon class specific pets (sprites).
Shaman along with Hunter,Illusionist , and Warlock, are the only classes who can summon class specific pets using their class skill tree.