Knight Class Skills
Edit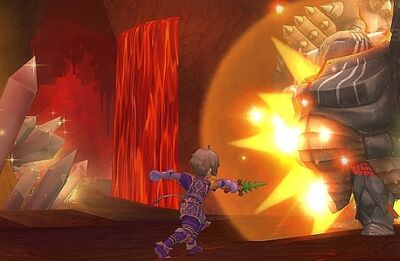 Knight Class Skills
| | | | | | | |
| --- | --- | --- | --- | --- | --- | --- |
| Icon | Name | Lv | Type | Weapon | Cast Time | Description |
An early version of Knight's skill tree to the right shows two higher level and currently unrealeased skills. Part of this may have to do with the fact that the level req. for the skills is more than the current lvl cap
Knight focuses on 1H weapons-specifically the Rapier- either with a Shield for Defense or a Rapier or Sword for offense.
It seems that Knight is very powerful against strong boss monsters with many abilities due to Magic Blockade ability
Knight seems to resemble a fencer- shown from the Rapier they use, and even the icon for their Ability Fearless.