Bard Class Skills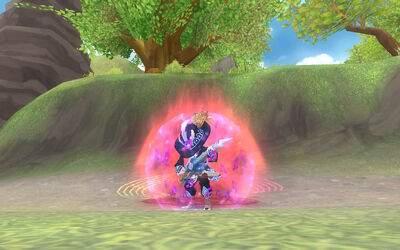 | | | | | | | |
| --- | --- | --- | --- | --- | --- | --- |
| Icon | Name | Lv | Type | Weapon | Cast Time | Description |
Skill Info
Edit
Bard's skills, although much like Cleric's skills, differs in that Bard skills focus on mostly offensive buffs, while Cleric skills focus on buffs that keep the party healthy and alive.
Music of LifeEdit
This spell applies a buff that heals every second but does NOT do any direct healing, unlike a Cleric's Holy Radiance.
Bard's only two offensive damaging class specific skills are Burning Metal and Vocal Bomb. Both of these skills are  Magic types.